The hub is operated by Gateway Church Withernsea and Kingstrust Network working together in partnership. The hub's mission is to help those in poverty, to enhance social wellbeing and inclusion in the Withernsea area. The hub has performed a major role in serving the residents of Withernsea and the South Holderness during the Coronavirus lockdown.
4 March 2021: Educational packs for Withernsea Primary School
Gateway Community Care Hub provides educational packs for Withernsea's children following half term.
22 December 2020: Christmas hamper Deliveries in Withernsea
Last Christmas Kingstrust delivered our usual well stocked hampers to needy families in Withernsea.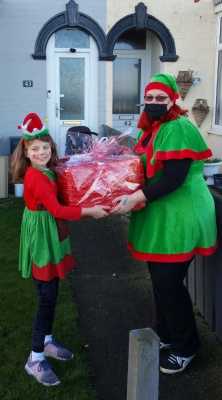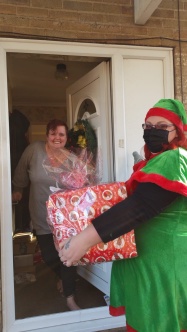 5 November 2020: Lockdown all over again!
We just got the shelving out of the communal area and brought in new sofas ready for the community again and then comes lockdown all over again. So there's nothing for it but back to distributing goods, foods and medicines for the local community...
... then COVID paid our staff and volunteers a visit in person with Melissa the assistant manager and Jason one of volunteers and most of the rest of us including Sarah the manager. As frontline workers we're more likely to get the virus and we did. So we shut the hub for nearly two weeks and all sat at home isolating.
We opened again on 23 November. Christmas is coming - better get ready.
14 March 2020: Manager Sarah Harries on BBC Look North

Care hub manager Sarah Harries interviewed on BBC Look North.


7 March 2020: Withernsea mayor Terry Dagnell opens the new Gateway Community Care Hub.
Coronavirus lockdown ...
Since the 23 March, just two weeks after its grand opening, the community hub has been repurposed as a distribution centre for food and materials. Manager Sarah Harries and her team of dedicated volunteers are busy distributing food and other essentials to the people of Withernsea who are self-isolating.