Christmas 2022: Last Christmas another successful year for "Gateway Gourmet" hampers despite the cost of living crisis
---
Christmas 2021: Christmas 2021 for the first time Kingstrust delivered "Gateway Gourmet" hampers full of fresh healthy food cooked by our volunteers some of it in our brand new community kitchen.
---
Christmas 2020: Kingstrust delivered our usual well stocked hampers to needy families in Withernsea, Welwick, Bridlington, Filey and Driffield.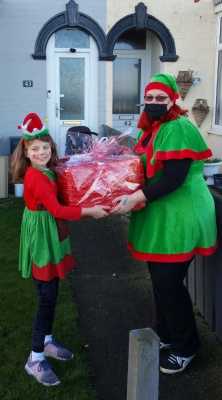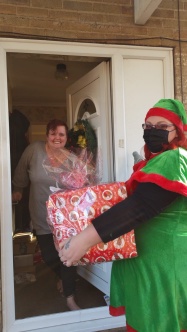 ---
Every year since 2013 when Annette Jarvis first started the charity, Kingstrust has made up generous Christmas hampers for those in need along the East Yorkshire coastline from Withernsea to Filey. The towns along this coast have more than their fare share of families in poverty. Each year we provide around 125 generous hampers for families in real need. These families are identified to us by local children's centres, schools, social services and other partner charities.